Welcome, David!
Welcome, David!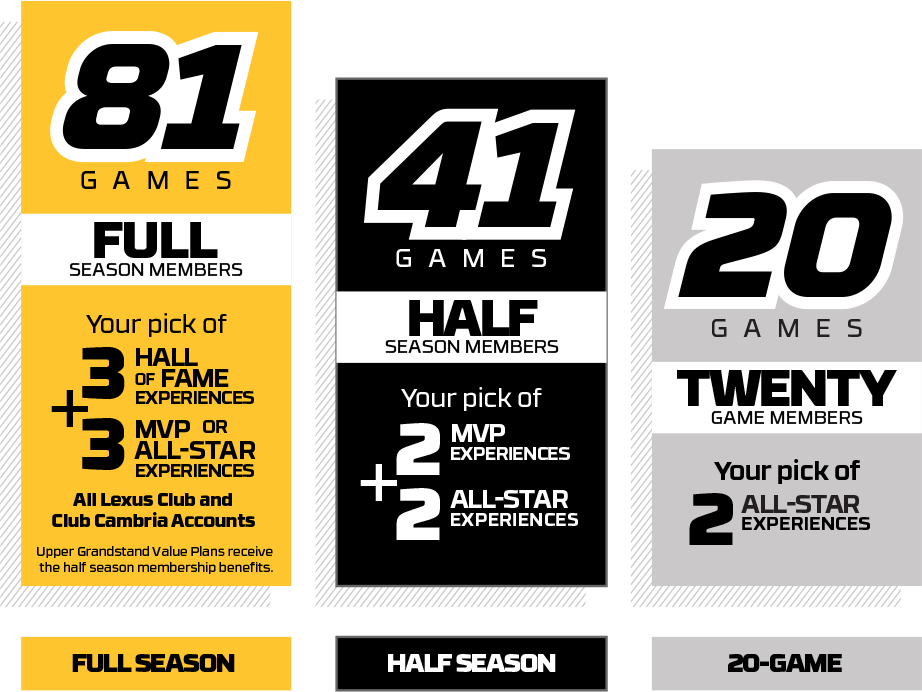 Introducing the all-new 2015 Pittsburgh Pirates Season Ticket Membership.
We've heard you and now, YOU pick the season ticket benefits that are most important to YOU. It's a year-long membership – your very own "home field advantage" – with big savings, flexible benefits and incentives for renewing early.
SCHEDULE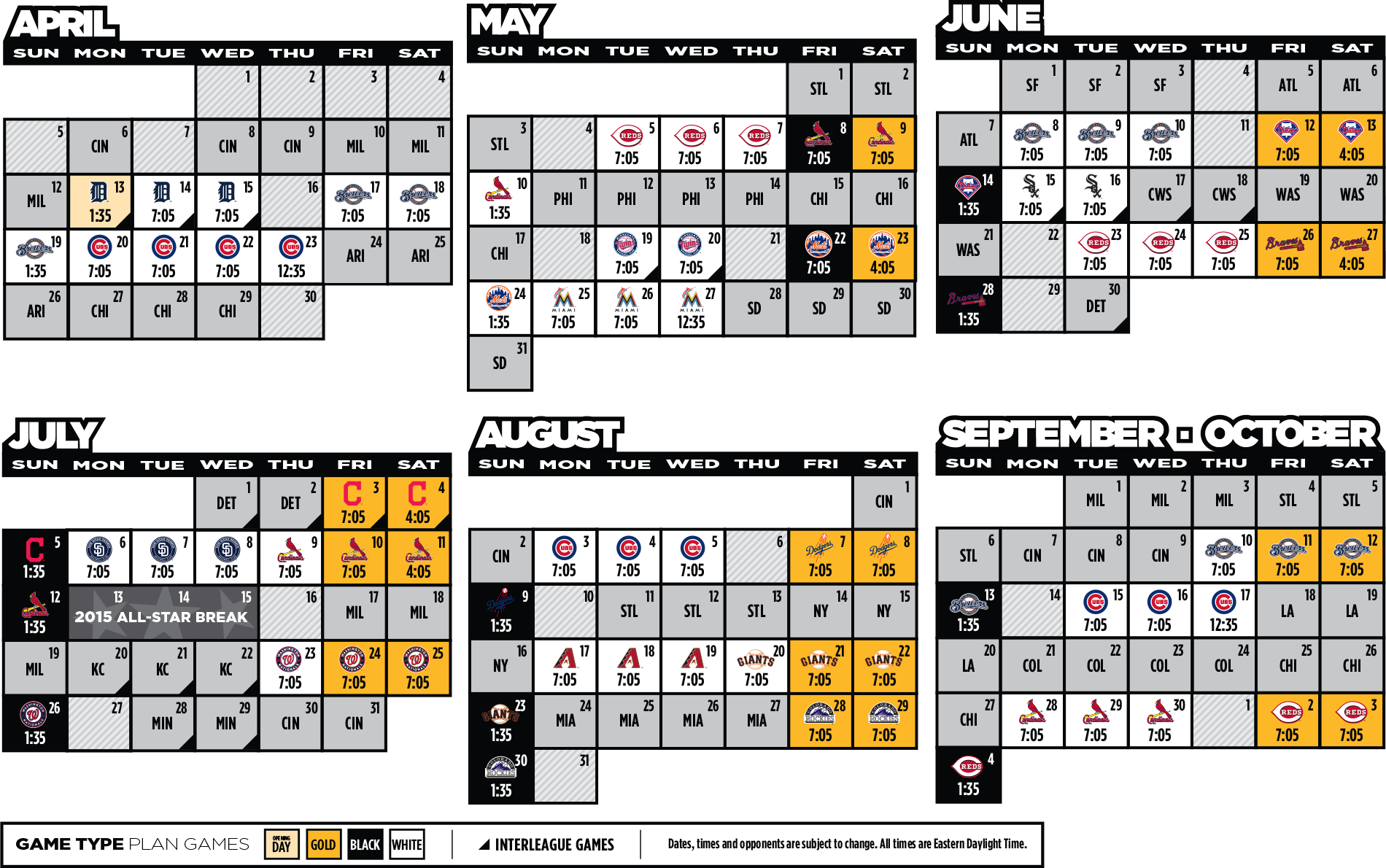 SEATING & PRICING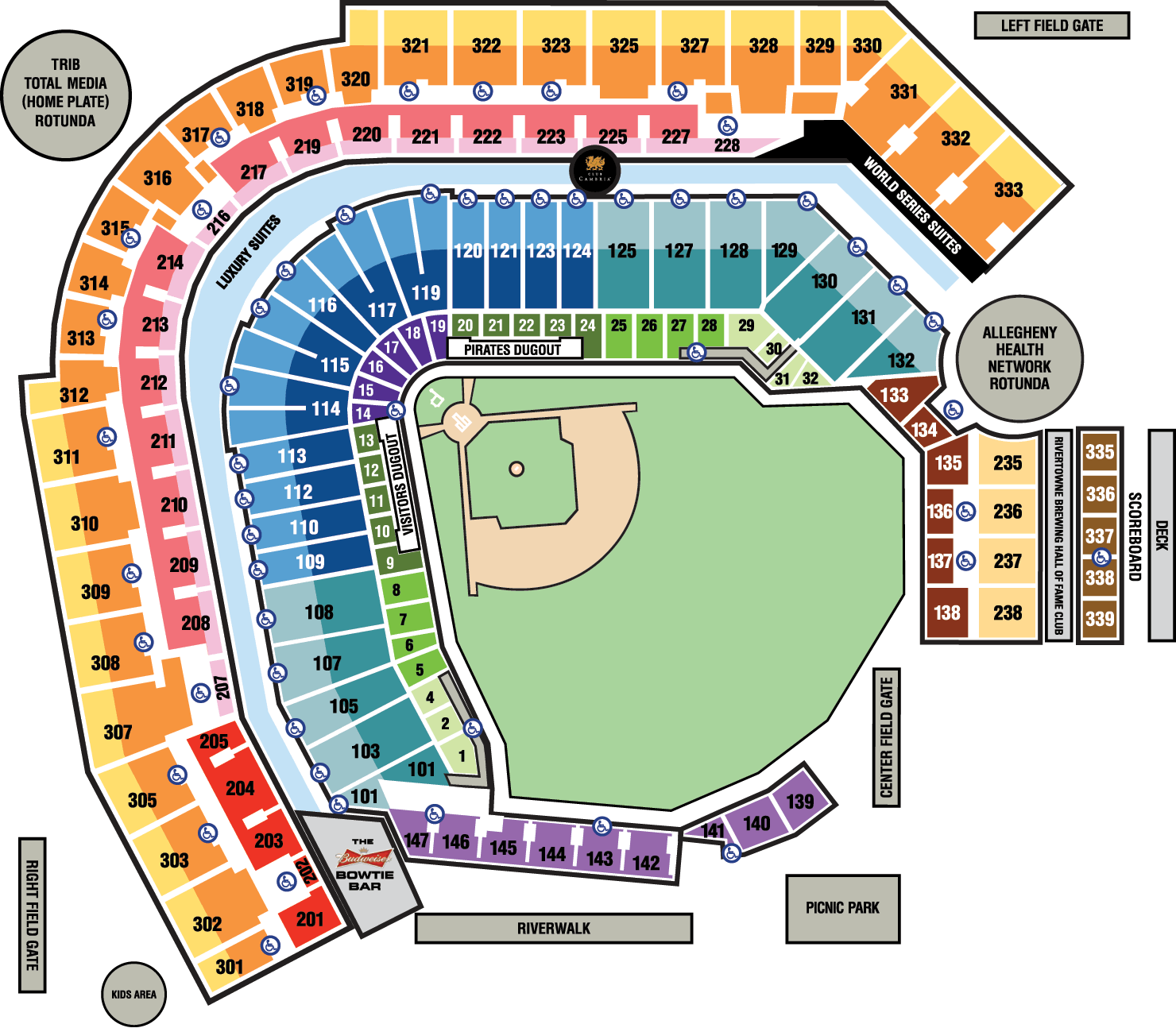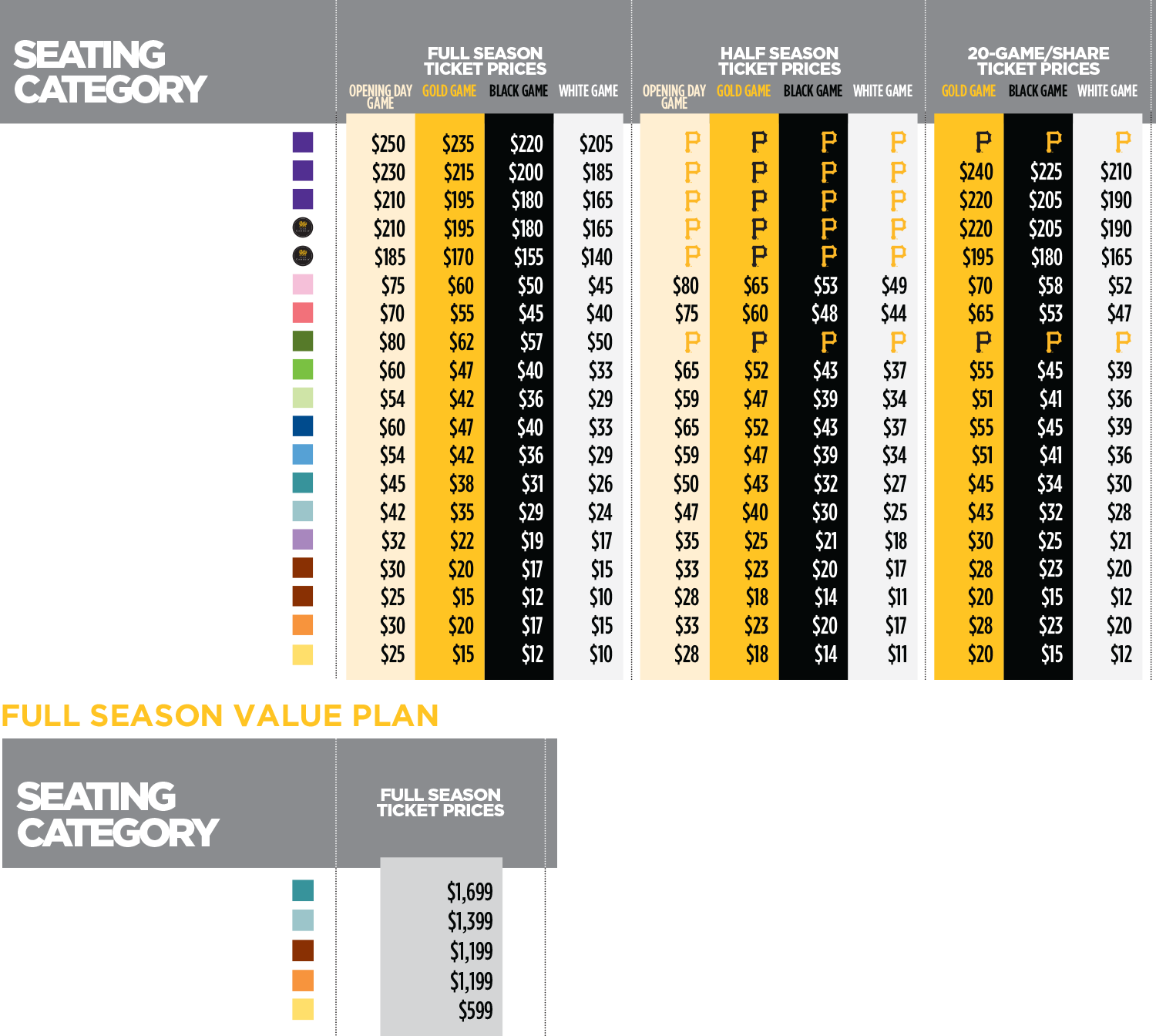 EXPERIENCES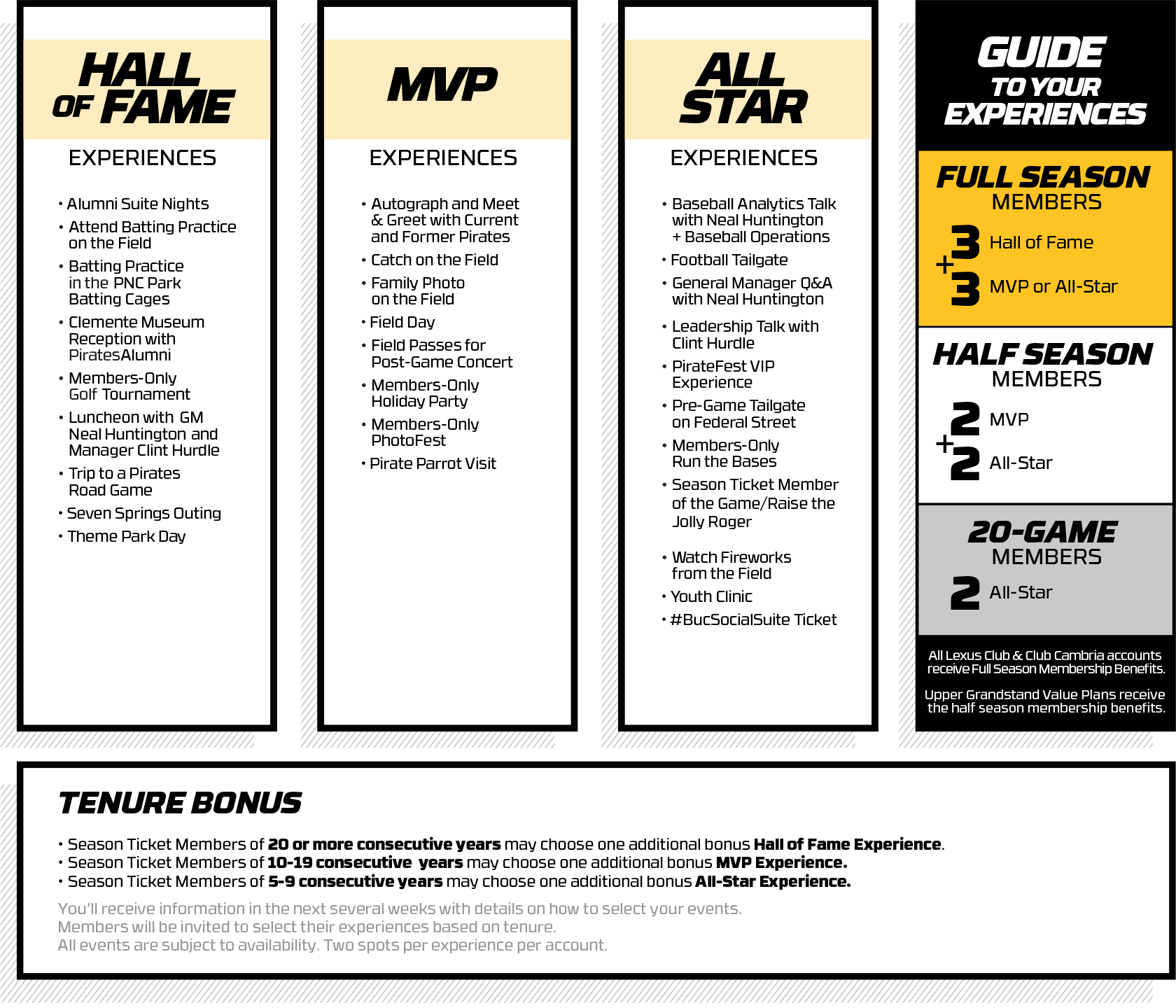 UNMATCHED BENEFITS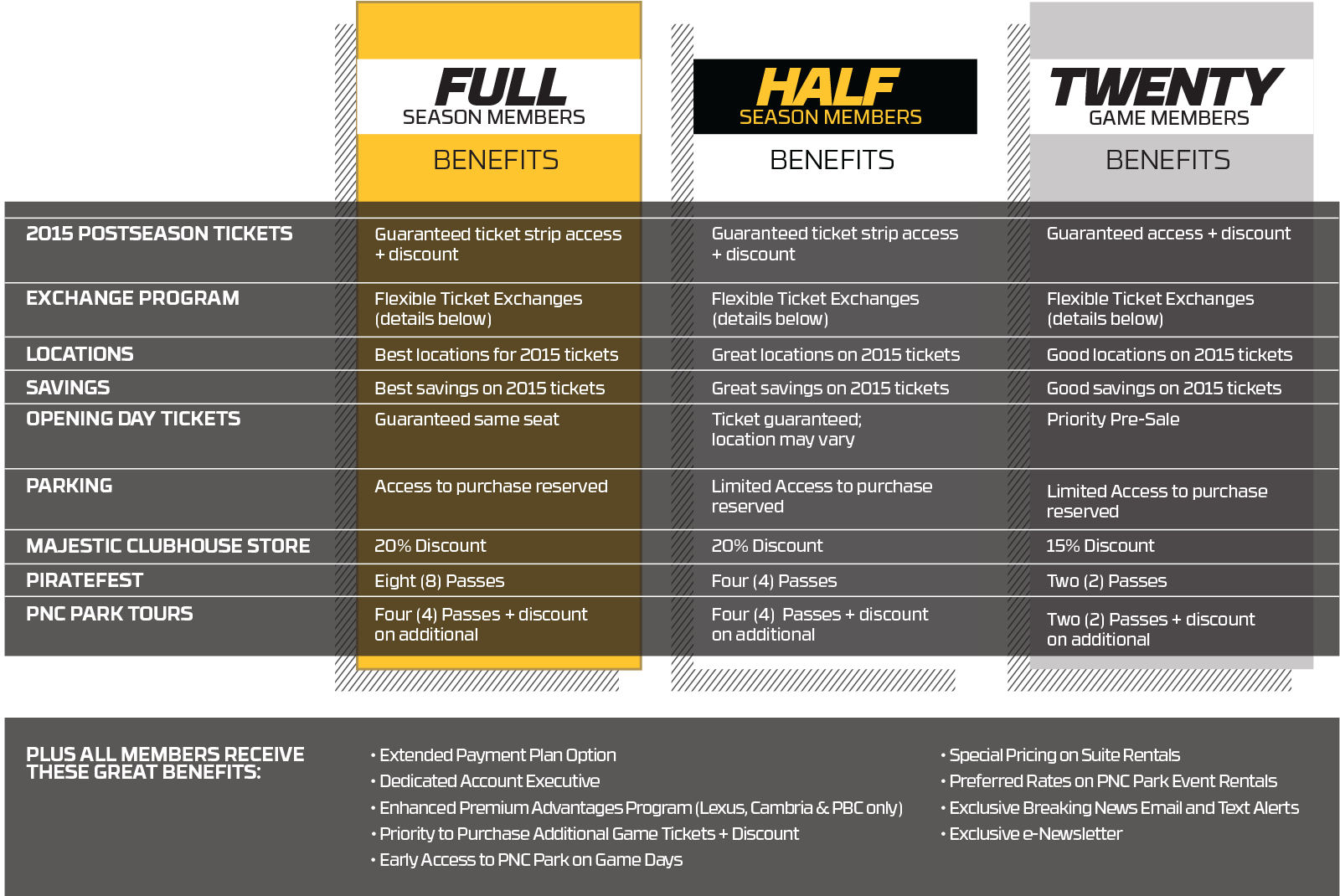 EARLY RENEWAL INCENTIVES
45 PRIZES IN 45 DAYS
Renew by xxx date and be entered into each day of the expanded 45 Prizes in 45 Days, where you can win autographed jerseys, gift cards from sponsors and other great prizes. Click <> to see the daily prizes listed at pirates.com.
SWING FOR YOUR SEATS
Plus, renew early and you'll be invited to take part in the special members-only Swing for your Seats event. With one swing of the bat, your 2015 season ticket renewal could be FREE!
Details TBA.
EARLY PAY-IN-FULL
Pay-in-full for your 2015 Season Ticket Membership by Monday, December 1st and receive a voucher for Loaded Value good towards concessions and merchandise at PNC Park during the 2015 season.
FULL SEASON MEMBERS - $100 Loaded Value
HALF SEASON MEMBERS - $50 Loaded Value
20-GAME SEASON MEMBERS - $25 Loaded Value